Perforated facades – functional, visually striking, environmentally sustainable.
Thanks to modern technology, we turn your ideas into products with a unique visual appearance.

Perforation and laser cutting provide almost unlimited possibilities in the production of perforated panels and facades.

They are ideal for small and large projects, construction of new facilities or reconstruction of old buildings.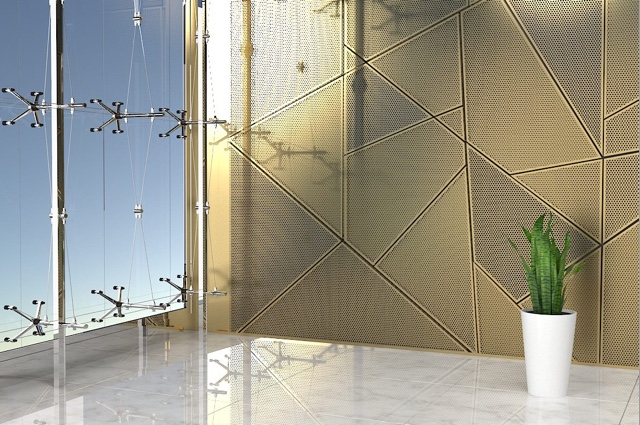 Not only for its beauty, perforated facades stand out for their functionality.

Perforated panels allow free movement of light, sound and air… exactly as needed because you choose the percentage of open area.

The requirements of modern construction and climate change further affirm the use of perforated panels because they provide buildings with a higher degree of energy efficiency.

They are strong enough to make you feel safe and secure.
Perforated facades are environmentally sustainable.
For more information, see the page green design and perforation.
The production of perforated panels for the facade is not ordinary drilling and bending of sheet metal.
It is a process that goes through several phases and implies good cooperation between the architect-designer-contractor and the manufacturer of perforated panels.
Having in mind the multi-phase process as well as the number of different participants, it is important to set aside enough time for the whole process to be carried out in the best possible way.
Perfom is completely staffed and technologically equipped to meet all the requirements of this complex process.
We have many years of experience in the production of perforated facade panels for large projects as well as complex facades with several hundred different drawings on one building.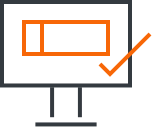 1. Start of the project – harmonization of drawings, development of panels
According to the given drawings, we develop individual panels, define the look and functionality. During the harmonization process, we communicate with the contractor and the designer, and if necessary, we visit the construction site so that we find the best solution together. The aim is to clarify all the important technical details of the product and installation in order to avoid errors in the process and subsequent corrective measures that extend the deadlines and increase the price of the product.


2. Conceptual design of the panel
According to harmonized and approved drawings, we prepare technical documentation for the production of panels and quality control.


3. Production, quality control, packaging and delivery
Good preparation enables efficient and accurate production. Except modern machines, good operators are necessary because people are the heart of the process. Each panel undergoes quality control at all stages of production. All products are marked to make installation simple and efficient. Packaging is very important… it must be of good quality to avoid damaging the panel.


4. Installation
Perfom does not do panel assembly, which is why we pay special attention to the accuracy and correct marking of each panel, because the assembly is a confirmation of good organization and quality of all previous processes. If the installation is simple and goes according to plan, the product is good… and if it is complicated, incorrect and unclear… there is a mistake.
Use our online form to order all our products in a simple and fast way.
Expect a quick response with all the necessary information related to your order.